Healthy Start: How to Get Help Buying Nutritious Food and Milk
Discover Healthy Start: Your guide to affordable, nutritious food and milk assistance. Get the support you need for a healthier lifestyle.
Healthy eating is essential to physical, mental, and emotional well-being. However, many families struggle to get adequate food and milk, which may affect long-term health and quality of life. This blog article will discuss the significance of a healthy diet, families' challenges in getting nutritious food, and the Healthy Start program, which provides help and resources to people in need.
Healthy Start Program Overview
The program helps families get cheap, nutritious food and milk. This program includes SNAP, WIC, local food banks, community gardens, farmers' markets, and internet resources for budget-friendly, nutritional cooking. Moreover, the Healthy Start program empowers people and families to make educated choices and live better lives by tackling food poverty and encouraging healthy eating. Additionally, we'll delve into Healthy Start's tools and tactics, and we'll share success stories in the following sections.
Understanding the Healthy Start Program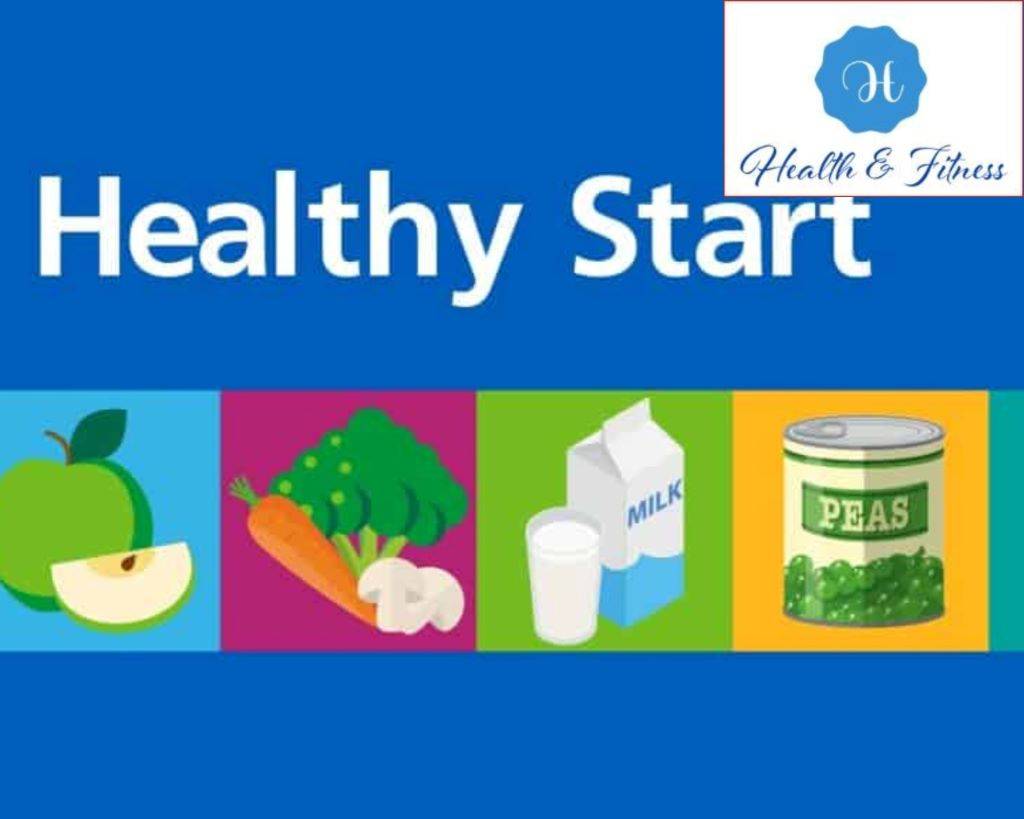 The program is a government-funded initiative to provide low-income families access to nutritious food and milk. This program helps pregnant women, new moms, and young children get the nutrients they need to grow and thrive. Financial and educational aid from the Healthy Start program reduces health disparities and promotes well-being among disadvantaged communities.
1- Eligibility Criteria
Healthy Start families must fulfil qualifying requirements.
Pregnancy or childbirth under four.
Receiving income support, jobseeker's allowance, or universal credit.
They are earning below a threshold.
2- Benefits of the Healthy Start Program
Benefits of Healthy Start include:
Healthy Start vouchers: Participating stores accept these coupons for fresh or frozen produce, milk, baby formula, and vitamins.
Nutritional education: The program educates families on healthy eating, meal planning, and cooking.
Community support: Local health professionals and community organizations work with the Healthy Start program to help needy families.
How to Apply for the Healthy Start Program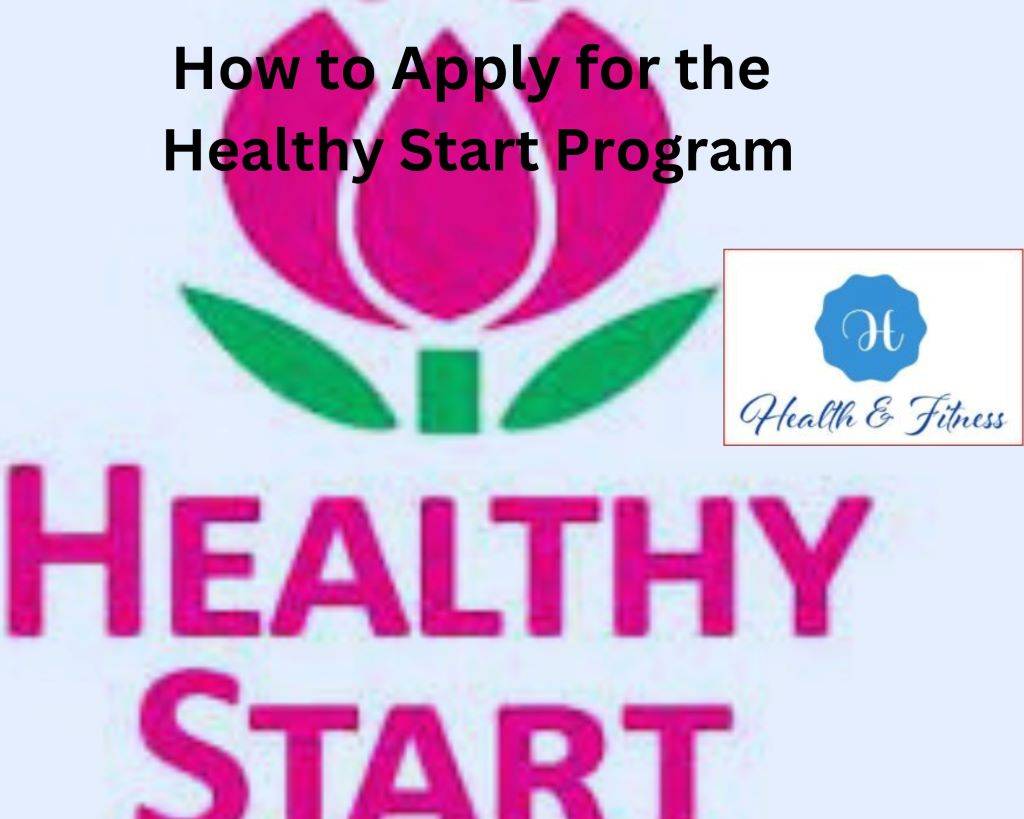 1. Obtaining the Application Form
The first step in applying for the Healthy Start program is to obtain the application form. There are several ways to do this:
Healthcare provider: Speak with your midwife, health visitor, or doctor, who can provide you with the necessary form.
Local health clinic: Visit your nearest health clinic, where staff can supply you with the application form.
Online: Download the form from the official Healthy Start website.
2. Completing the Application Form
Fill out the application form accurately and completely. Details like:
Name, address, and contact data.
Family information: Names, birthdates, and health information about your children.
Income and government benefit information.
3. Submitting the Application Form
Submit the application form to the correct address. The state or Healthy Start website lists this location. Include any relevant paperwork, such as income or government assistance, with your application.
4. Application Processing and Approval
Healthy Start administrators will assess your application after submission. It may take weeks. You will get a confirmation letter and Healthy Start coupons if your application is accepted. These certificates may buy vitamins and food at participating merchants.
5. Receiving Ongoing Support
Healthy Start helps you feed your family. It contains:
Regular vouchers: Eligibility and child age determine Healthy Start coupon frequency.
Family nutrition education: Make informed choices.
Community support: Local health professionals and community organizations may provide additional resources and assistance to maximize Healthy Start.
Apply for Healthy Start and start improving your family's health with these steps.
Making the Most of Your Healthy Start Benefits
1-Maximizing the Value of Your Vouchers
Tips to maximize Healthy Start vouchers:
Shop smart: Find bargains and discounts on eligible goods to maximize voucher value.
Buy in-season food: Seasonal produce is cheaper and healthier.
Design your meals: Use your vouchers to design a healthy weekly meal plan that reduces food waste.
2 Utilizing Nutritional Education Resources
The Healthy Start program provides educational tools to assist you in making family dietary decisions. Maximize these resources:
Take courses: Find nutrition and healthy eating seminars at your local health clinic or community center.
Online resources: Visit Healthy Start for diet advice, recipes, and articles.
Ask doctors: Ask your doctor, midwife, or health visitor about your family's dietary requirements.
3. Engaging with Community Support
Healthy Start works with local health experts and community organizations to offer extra resources and assistance. To capitalize:
Join local groups: Local food banks, community gardens, and parenting organizations may help.
Attend neighbourhood activities like culinary demos, farmer's markets, and health fairs to learn about nutrition and local resources.
Discuss: Share ideas and encouragement with Healthy Start families.
4. Monitoring Your Family's Progress
Monitoring your progress ensures your family benefits from Healthy Start. Let's examine the following:
Track family health: To ensure your family gets enough nutrients, check their health, growth, and development often.
Change your diet: Add additional items and fill nutritional gaps as your family's requirements vary.
Inform doctors: Discuss your family's progress and concerns with your doctor.
You may improve your family's health by participating in the Healthy Start program and taking advantage of its advantages.
 Additional Resources for Healthy Eating
Your family can eat well with other resources. These sites provide cheap, healthful cuisine. This section discusses local food banks, community programs, government assistance, and online budget-friendly healthy recipes.
Local Food Banks and Community Programs
Many localities provide free or low-cost meals. Local farms, companies, and people assist these organizations in serving healthy meals. Use Feeding America's Food Bank Locator or local community center.
Community gardens: Local, cheap produce. Volunteers maintain communal gardens. The American Community Gardening Association's website lists community gardens.
Farmers markets: Seasonal crops may be cheaper. SNAP at farmer's markets makes healthy food affordable. USDA's National Farmers Market Directory includes local farmer's markets.
2. Government Assistance Programs
SNAP, formerly food stamps, helps low-income families purchase groceries. SNAP covers dairy, whole grains, veggies, and fruits. For eligibility, visit the USDA's SNAP website.
Women, Babies, and Children (WIC): WIC is a federal program that provides meals, nutrition instruction, and health care referrals to low-income pregnant, breastfeeding, and postpartum women and children under five. WIC delivers milk, whole grains, fruits, and vegetables. Visit the USDA's WIC website for eligibility information.
3. Online Resources for Budget-Friendly, Nutritious Recipes
MyPlate: The USDA's MyPlate website offers meal planning, portion control, and budget-friendly recipes. The site's interactive tool creates diet-specific meal plans.
EatingWell: EatingWell offers online meal planning, grocery shopping, and budget-friendly nutritious recipes. Diet, exercise, and health are covered.
Budget Bytes: Budget-friendly, healthful cuisine. The site offers vegetarian, vegan, and gluten-free recipes, grocery shopping, and meal planning.
This blog post's tips and resources may make healthy eating more straightforward and more enjoyable for your family. With a bit of planning and creativity, you can eat well without breaking the bank.
Success Stories: How Healthy Start Has Made a Difference
A good start creates a lifetime of wellness. This blog post's tools and programs have helped many families nationwide. This section discusses Healthy Start participants' personal experiences and how these programs affect families' health and well-being.
Personal Experiences from Healthy Start Beneficiaries
Sarah's story: Sarah struggled to feed her two small children as a single mother. After discovering SNAP and WIC, she could buy fresh produce, healthy grains, and dairy. These programs have helped Sarah improve her family's nutrition, health, and meal planning and budgeting.
The Martinez family: After losing their primary revenue source, the Martinez family struggled. They received healthful foods and budget-friendly advice from their local food bank. The Martinez family ate well and restored financial stability with food banks and community help.
The Impact of the Program on Families' Health and Well-being
SNAP, WIC, and local food banks promote nutrition and health. These programs provide nutritional food to ensure participants' growth, development, and health.
Reduced food insecurity: Food insecurity may affect physical and emotional health in many families. Cash help and healthful meals from SNAP and WIC minimize food insecurity and stabilize disadvantaged households.
Healthy diet, meal planning, and budgeting: Many programs teach nutrition. This helps families choose nutritious foods and develop lifelong eating habits.
Strengthened communities: These programs' success is measured by participants' health and community well-being. Supporting local food banks, gardens, and farmers' markets promotes healthy living and community.
These success stories demonstrate how a healthy start can alter lives. Use resources and programs to promote health and family. Healthy beginnings involve food, education, skills, and support.
Conclusion
SNAP, WIC, and local food banks enhance nutrition and health. These schemes offer nutritious nourishment for growth, development, and health.
Reduced food insecurity: Many households suffer from food insecurity. SNAP and WIC cash and healthy meals stabilize low-income families.
3. Nutrition, planning, and budgeting: Many curricula teach nutrition. This encourages families to eat healthily.
4. Healthy communities: These initiatives assess participant health and community well-being performance. Local food banks, gardens, and farmers' markets promote health and community.
These success stories show how a healthy start changes lives. Use health and family programming. Healthy beginnings need nourishment, education, skills, and support.
Reference
"Healthy Eating Plate." Harvard T.H. Chan School of Public Health. Link
"Healthy Eating on a Budget." ChooseMyPlate.gov. Link
"Supplemental Nutrition Assistance Program (SNAP)." U.S. Department of Agriculture (USDA). Link
Read more 
The Best healthy foods to burn belly fat