Sleep Meditation: Best Techniques for Deep and Restful Slumber
Sleep meditation is a powerful tool that can significantly improve sleep quality. It combines the benefits of meditation and relaxation techniques to calm the mind, release tension, and prepare the body for a restful slumber. By incorporating sleep meditation into your bedtime routine, you can experience more profound and Sleep well.
In today's fast-paced world, getting a good night's sleep is more important than ever. Sleep is essential for maintaining overall well-being, boosting cognitive function, and promoting emotional balance. However, many people struggle to achieve the quality sleep they need. Sleep meditation can significantly improve sleep quality by combining meditation and relaxation techniques to calm the mind, release tension, and prepare the body for a restful slumber. In this blog post, we'll explore seven effective sleep meditation techniques to help you relax, quiet your mind, and create the ideal conditions for deep and restful sleep. So, let's embark on a journey to transform your sleep quality with sleep meditation!
Understanding Sleep Meditation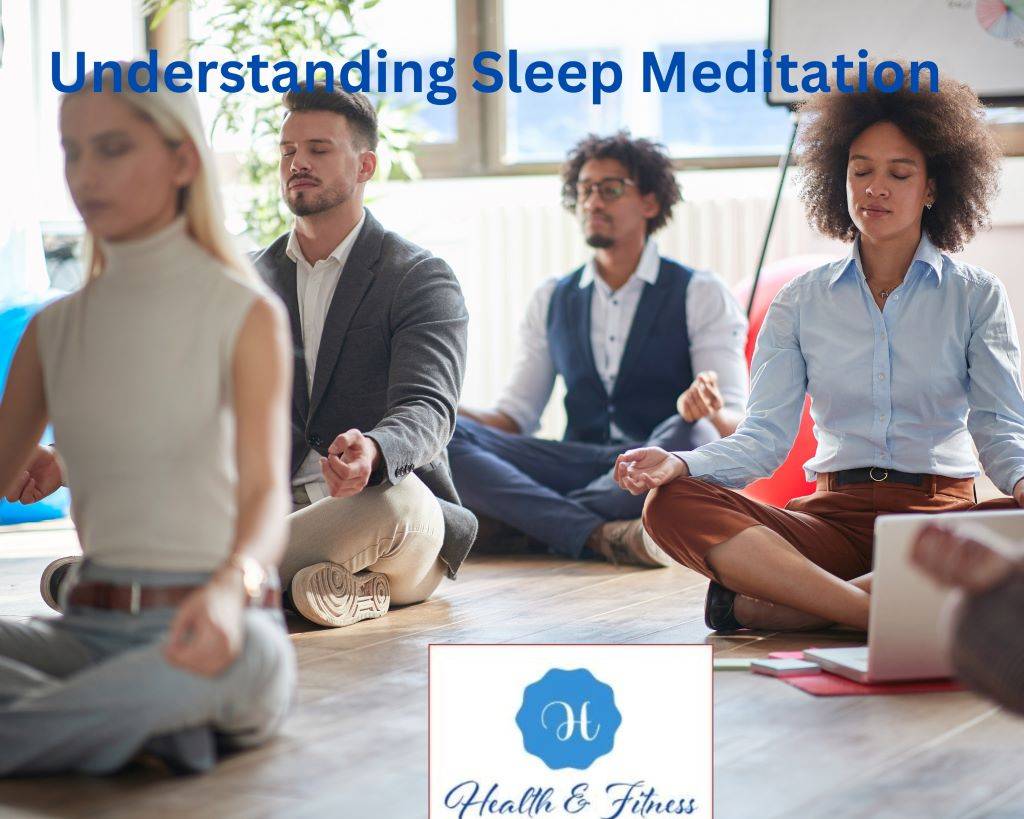 Sleep meditation involves focusing your attention and redirecting thoughts to induce deep relaxation for sound sleep. It differs from other forms of meditation by prioritizing sleep improvement instead of waking up to spirituality. By calming the mind and releasing the tension, sleep meditation prepares the body for restful slumber. Regular practice trains the mind and body to relax more easily, aiding those with insomnia or racing thoughts. Mindfulness and techniques like focused breathing, guided imagery, and body scans are integral to sleep meditation. Incorporating sleep meditation into your routine can positively impact sleep quality, reduce stress, and enhance overall well-being.
In the following sections, we will explore specific techniques for sleep meditation that you can incorporate into your routine. These techniques help you relax, quiet your mind, and create the ideal conditions for a deep and restful slumber. So, let's dive into the practical tools that can transform your sleep quality.
Preparing for Sleep Meditation: Making Your Retreat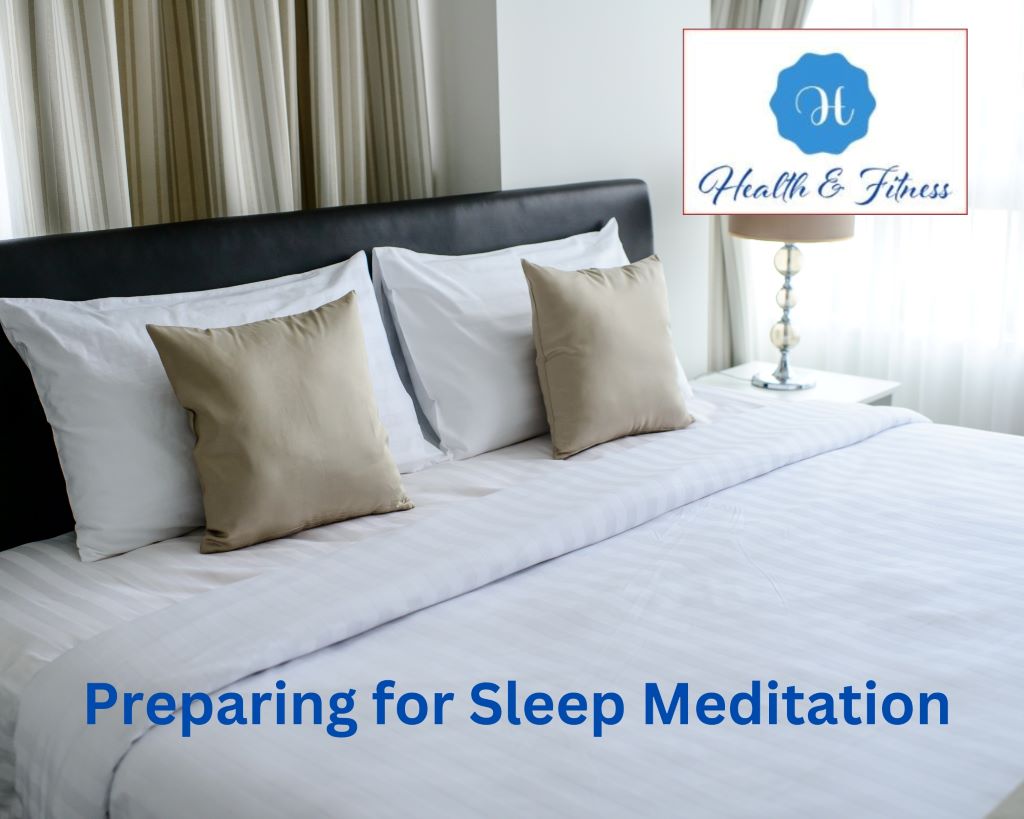 Creating an optimal environment for sleep meditation sets the stage for a peaceful and transformative experience. By dedicating time and attention to preparing for sleep meditation, you can enhance its effectiveness and maximize the benefits it brings to your sleep.
Designing a Calming Sleep Environment: Transform your bedroom into a sanctuary of serenity. Remove distractions like electronic devices and create a clutter-free space promoting relaxation. Soft lighting, soothing colors, and calming scents can help create a tranquil atmosphere conducive to sleep meditation.
Setting Aside Dedicated Time: Prioritize sleep meditation by allocating a specific time to your evening routine. Ideally, reserve 15 to 30 minutes before bedtime for your practice. This dedicated time allows you to wind down, let go of the day's stresses, and transition into deep relaxation.
Cultivating a Relaxed Posture and Mindset: Find a comfortable position for your sleep meditation practice. This can be lying on a comfortable surface or sitting upright with proper support. Relax your muscles, release tension, and adopt a posture that promotes openness and receptivity to the practice.
Creating a sleep meditation environment tells your mind and body to relax and rest. This conscious preparation improves your practice, letting you immerse yourself and enjoy a deep, comfortable sleep.
Your sleep environment shows your self-care and desire for quality sleep. You can improve sleep meditation and nighttime slumber by creating a peaceful setting. Prepare your oasis of rest and begin a profound sleep transformation.
The Benefits of Sleep Meditation
Improved Sleep Quality
Reduced Stress and Anxiety
Increased Relaxation
Improved Focus and Concentration
Enhanced Mood and Emotional Well-Being
Improved Physical Health
Increased Self-Awareness and Mindfulness
Mastering Sleep-Inducing Breathing Techniques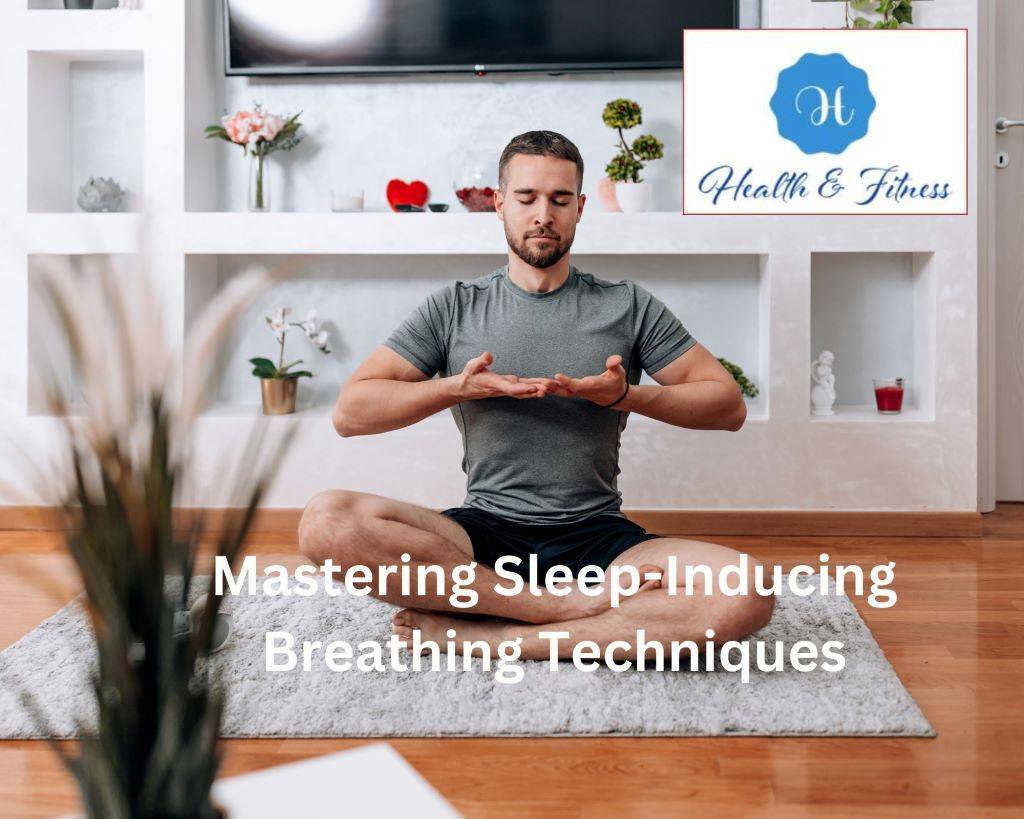 One of the most effective ways of sleep Meditation to relax and prepare for sleep is by focusing on your breath. Breathing techniques can help calm your mind and body, making it easier to drift off to sleep. Here are some sleep-inducing breathing techniques to try:
Deep belly breathing: Relax and lay one hand on your chest and the other on your abdomen. Take slow, deep breaths, allowing your abdomen to rise and fall with each breath. Focus on the sensation of your breath as it moves in and out of your body.
The 4-7-8 technique: Count to four as you inhale with your nose, hold your breath for seven, then count to eight as you exhale through your mouth. Repeat this cycle several times, focusing on the rhythm of your breath.
Alternate nostril breathing: Relax and press your right thumb on your nose to seal it. If you want to breathe out of your right nostril, shut your left nostril with your ring finger and then your thumb. Take a deep breath while holding your thumb over your right nostril. For many minutes, you should repeat this cycle.
 Harness the Power of Visualization for Relaxation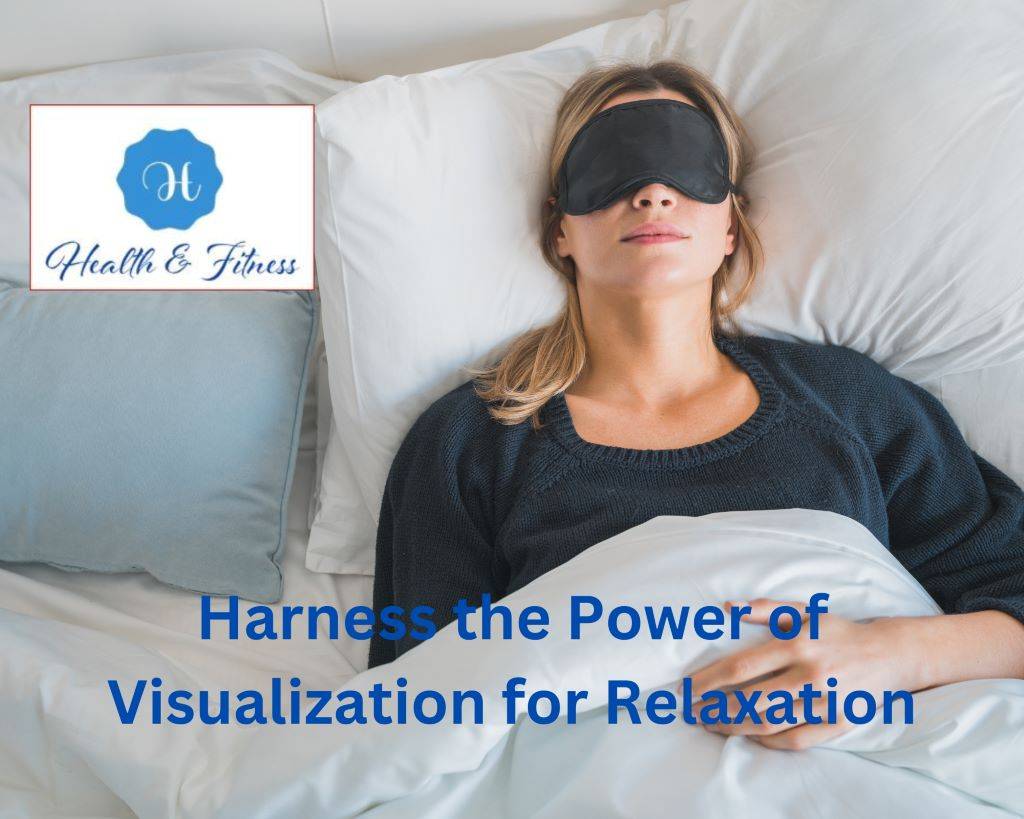 Visualization is a powerful tool of sleep Meditation that can help you relax and prepare for sleep. Creating a vivid mental landscape allows you to find a peaceful place that promotes deep relaxation and restful sleep. Here are some visualization techniques to try:
Serene natural settings: Imagine yourself in a tranquil setting, such as a lush forest, a quiet beach, or a peaceful meadow. Immerse yourself in the sights, sounds, and sensations of your peaceful haven, allowing your mind to let go of the stresses of the day.
Peaceful bedtime routines: Visualize yourself going through a calming bedtime routine, such as taking a warm bath, reading a book, or practising gentle stretches. Focus on the sensations of relaxation and comfort as you prepare for sleep.
Guided imagery: Listen to a pre-recorded guided imagery meditation that takes you on a journey to a peaceful place. Allow the narrator's voice to guide you through the visualization, helping you to relax and drift off to sleep.
 Unwind with Body Scan Meditation and Mind-Body Awareness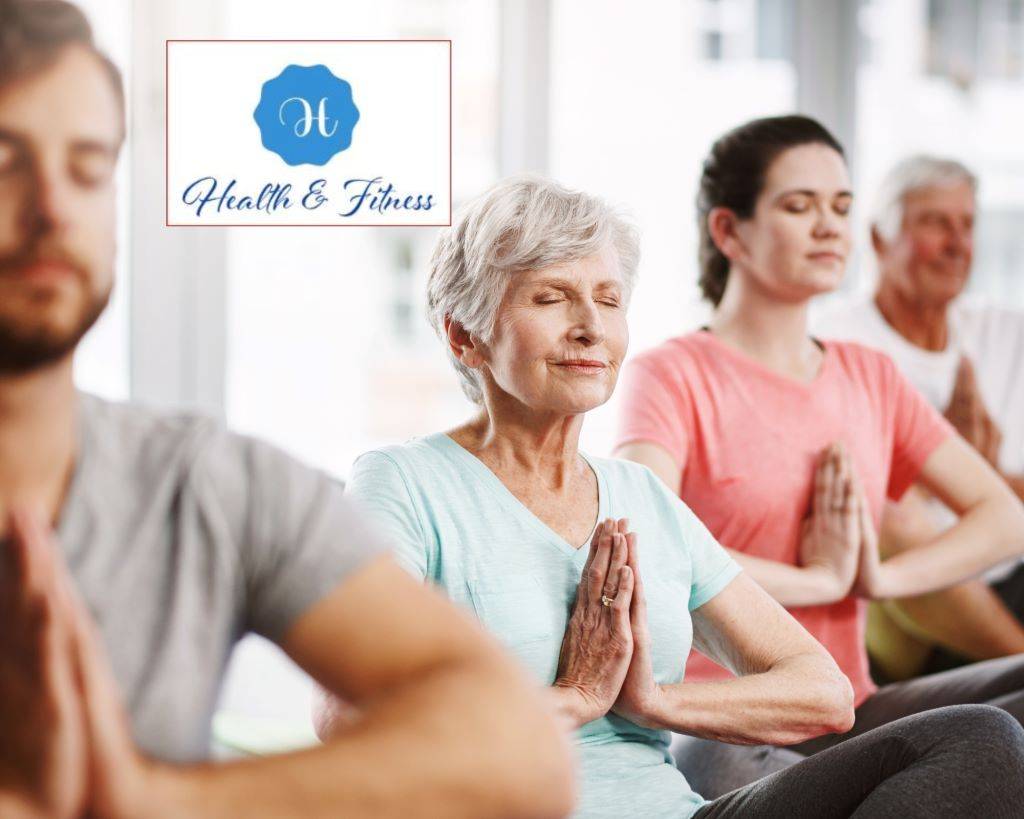 Body scan meditation is a powerful technique to help you relax and increase your mind-body awareness. Relaxing your whole body by scanning it and letting go of any tension you find is a great way to wind down before bed. How to Perform a Body Scan Meditation Session?
Close your eyes and relax by lying down. Just relax and breathe deeply for a moment.
Begin at the top of your head and slowly work your way down your body, paying attention to any areas of tension or discomfort.
As you scan each area, consciously release any tension you find, allowing your muscles to relax and your body to sink deeper into relaxation.
Continue scanning your body until you reach your toes, then take a few more deep breaths and enjoy the sensation of relaxation that has spread throughout your body.
Embrace Mantras and Affirmations for a Restful Sleep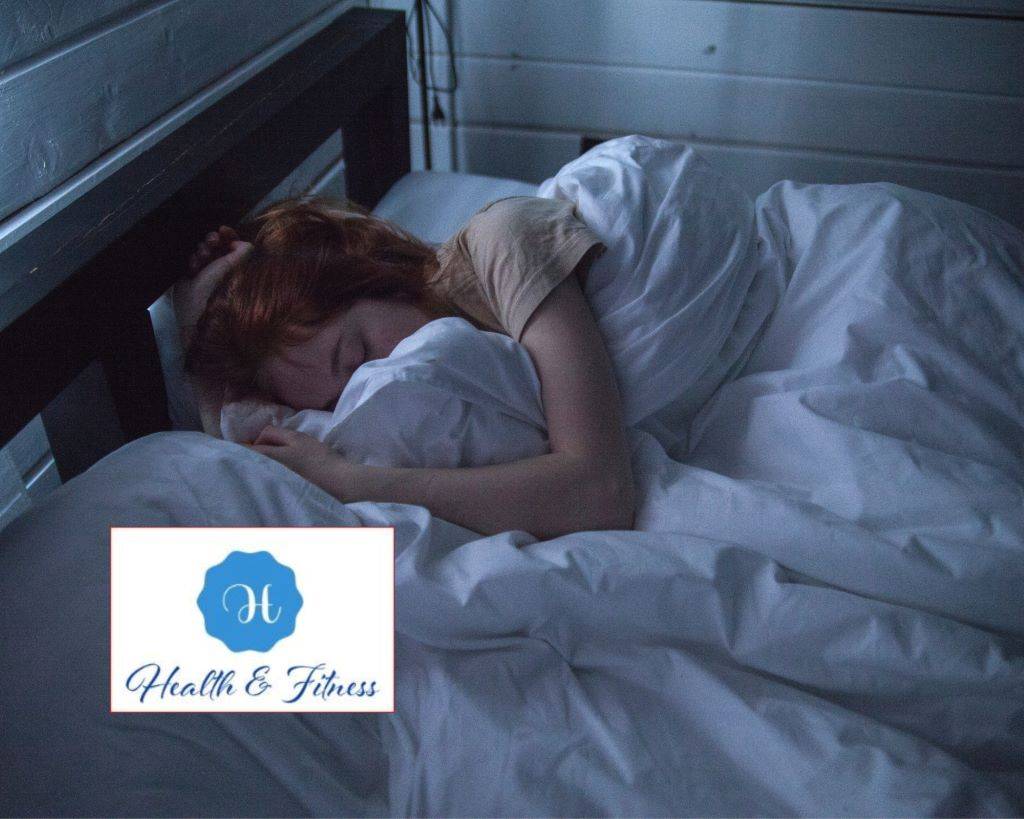 Mantras and affirmations can help quiet your mind, reduce tension, and promote positivity, making relaxing and falling asleep easier. Choose a calming word, phrase, or affirmation that reflects your desired state of mind and repeat it silently or softly as you breathe deeply. Here are some examples of sleep-inducing mantras and affirmations:
"I am calm and relaxed."
"My body is at ease, and my mind is at peace."
"I release the day's stress and welcome restful sleep."
Discover the Benefits of Progressive Muscle Relaxation and Soothing Sounds
To practise progressive muscle relaxation (PMR), tense and relax each set of muscles in your body, progressing from your toes to your head. This method helps you unwind and increases your awareness of physical sensations, making it easier to drift off to sleep. Here's how to practice PMR:
Close your eyes and relax by lying down. Just relax and breathe deeply for a moment.
Starting with your toes, tense the muscles in your feet for a count of five, then release the tension and relax for a count of ten.
Move up to your calves, tensing and relaxing the muscles in the same way.
Continue working your way up your body, tensing and relaxing each muscle group until you reach your head.
Incorporating soothing sounds and music into your sleep meditation can create a tranquil auditory environment that promotes relaxation and restful sleep. Experiment with nature sounds, instrumental music, binaural beats, or guided meditations with sound to find what resonates with you and guides you into deep relaxation.
Conclusion
Sleep meditation offers a powerful path to improved sleep quality and overall well-being. By incorporating techniques like deep breathing, visualizations, and sound, you can create a tranquil environment for restful nights. Consistency is key – set aside dedicated time, create a peaceful space, and practice with patience. Experience reduced stress, improved sleep, and enhanced relaxation by making sleep meditation a regular part of your self-care routine. Embrace stillness, surrender to sleep, and wake up refreshed, ready to face each day with renewed vitality and joy.
Reference
https://mindfulnessexercises.com/sleep-meditation-release-worry/
https://www.yogabasics.com/practice/meditation-basics/guided-meditations-sleep/
Read more about sleep
Sleep Science – The First Key to a Healthy Life
The best 5 tips to sleep better at night